POUR TOUT BAGAGE, ON A VINGT ANS / TWENTY YEARS OLD FOR ONLY LUGGAGE


2015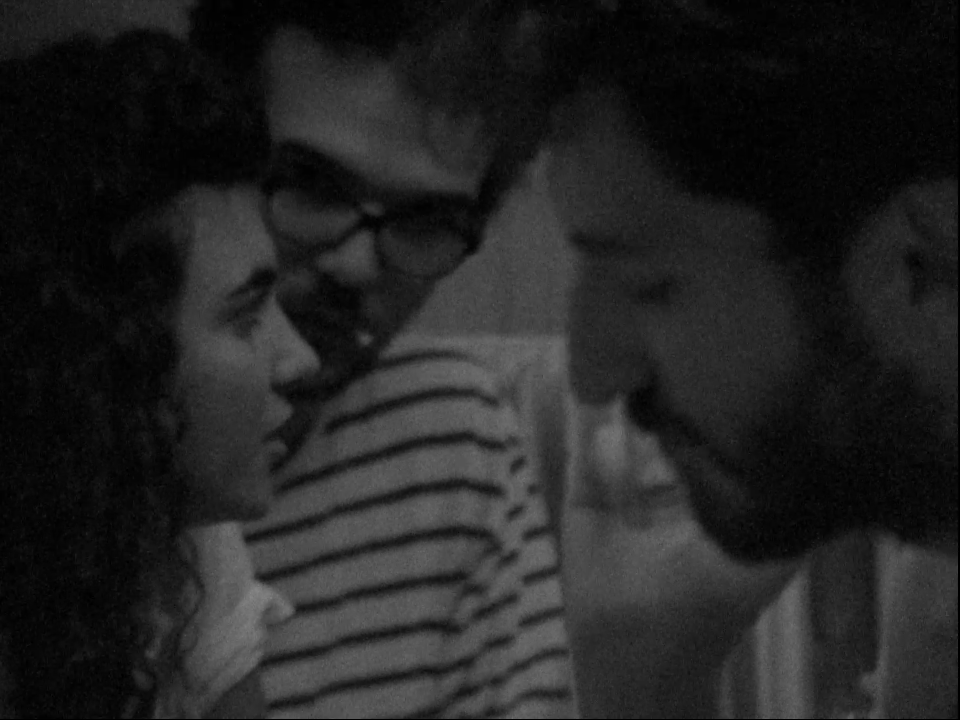 Deux noctambules se rencontrent au cours d'une soirée d'été à Paris. Victimes de solitude et de mélancolie, ils errent le temps de quelques nuits.



Two night owls meet during a summer evening in Paris. Victims of loneliness and melancholy, they roam the time of a few nights.
durée : 39 minutes
support : super 8 & 16mm, noir et blanc
tournage : France
scénario et réalisation : Camille Degeye
d'après Les Nuits Blanches de Fiodor Dostoïevski
avec : Youssef Chebbi, Chouchane Djergaian, Victor Gresard
assistante réalisation : Daphné Hérétakis
image : Victor Zébo
assistante caméra : Zoé Bota
son : Jules Valeur
montage : Clémence Diard, Victor De Las Heras
montage son : Rémi Carreau
mixage : Romain Ozanne
production : Lorenzo Bianchi, Anthony Lapia
distribution : Société Acéphale
laboratoires : Andec Filmtechnik, L'Etna, L'Abominable

length : 39 minutes
format : super 8 & 16mm, black and white
location : France
screenplay and direction : Camille Degeye
from The White Nights of Fiodor Dostoïevski
cast : Youssef Chebbi, Chouchane Djergaian, Victor Gresard
assistant director : Daphné Hérétakis
camera : Victor Zébo
camera assistant : Zoé Bota
sound : Jules Valeur
editing : Clémence Diard, Victor De Las Heras
sound editing : Rémi Carreau
mixing : Romain Ozanne
production : Lorenzo Bianchi, Anthony Lapia
distribution : Société Acéphale
laboratories : Andec Filmtechnik, L'Etna, L'Abominable
03/2016 - Premiers Gestes, Archipels Images, Alexandrie, Egypte
11/2015 - JCC, Nouveaux Territoires, Tunis, Tunisie
06/2015 - CÔTÉ COURT, Compétition Fiction, Pantin, France